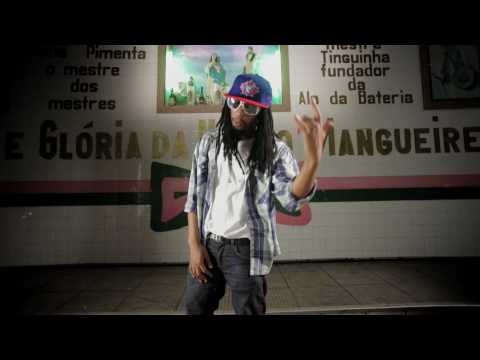 HERE IT IS FINALLY! WE ALL WORKED ON SHOOTING THIS VIDEO IN RIO DE JANEIRO RECENTLY FOR THE SONG MACHUKA (PRODUCED BY KASSIANO) FROM LIL JON'S CRUNK ROCK ALBUM.
IT WAS SHOT OVER 3 DAYS AND A LOT OF IT WAS DONE AT RIO'S MANGUEIRA FAVELA, SO A HUGE THANKS TO ALL THE GOOD PEOPLE AT MANGUEIRA WHO LET US SHOOT THERE AND SHOW THE WORLD SOME OF THEIR COMMUNITY. FOOTAGE WAS ALSO SHOT AT JON'S LIVE SHOWS WHICH TOOK PLACE AT BARRA SHOW, JOQUEI CLUB, AND QUADRA DA MANGUEIRA WHERE JON PUT ON AN AWESOME SHOW FOR THE RESIDENTS OF THE FAVELA.
THE SONG FEATURES BAILE FUNK LEGEND MR CATRA, AND PLAYBOY COVER GIRL/FUNK DANCER/MC MULHER FILE. THE VIDEO WAS DIRECTED BY GANDJA MONTEIRO.